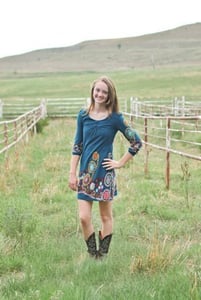 $

48.00
The perfect mix of pretty and bold, while wearing Clementine it'll have you itching to pull on some cowboy boots and a hat. Or add some tights and belt and it's more appropriate for the city. However you choose to wear it, it's a piece every girl should have in her wardrobe.
---
Order soon -- only a few available!
Sizes available: S, M, L
Live in a country other than the United States? Contact us to find out about shipping.